Community Manager
Elvenar Team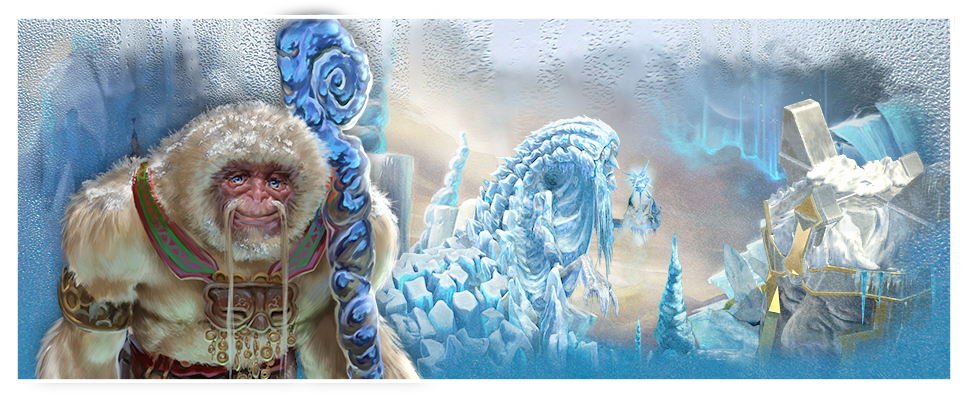 ​
"Oh the weather outside is frightful, but the fire is..." Ahem... Ehm...
Dear Humans and Elves
,
Our favorite time of the year is coming close and that means it's time to start Beta testing our Winter Event: Three Glacier Giants!
For the first time in decades, the perpetual ice of the Elvarian Glaciers is melting. The Yetis of the Frozen Mountains wouldn't believe their eyes when they saw an old legend come true: Three Frozen Giants started shaping from the ice and slowly started moving! What was happening here? While the Giants progressed to move towards your city, the mountain natives would support them with everything they could. Nontheless, due to the coat of ice melting, a lot of old and hidden treasures got revealed: Sunken shipwrecks from the past, mystical frozen keys and even ancient crowns shaped of ice! Help the Yetis support the Giants on their journey, collect valuable treasures and win grand prizes during this wintery adventure!
Set Buildings
This year's Winter Event brings a totally new game mechanic: Set Buildings! These are reward buildings which buff each other when they are placed directly next to each other (in a set). This can mean that their regular production goes up, but it can also mean that totally new productions are added! Please see the following image for a suggestion on how to place them in the most efficient way: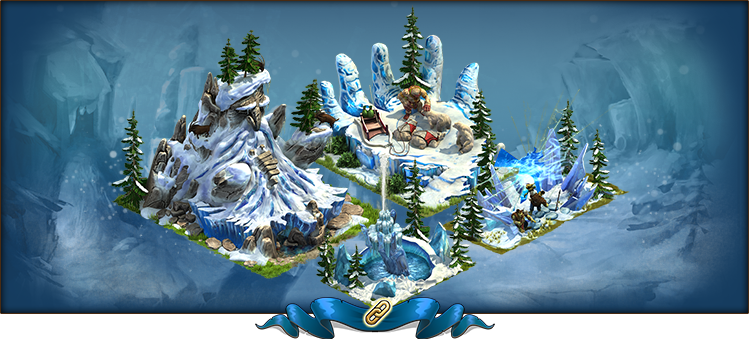 The Three Glacier Giants Event will run on Beta from today
until December 31st
so make sure to fulfill all quests in time to read the whole story and get as many of the magically beautiful reward buildings as possible!
​
We wish you a lot of fun with the Three Glacier Giants event and are looking forward to hearing your feedback in our
Feedback Thread
! Happy Holidays!
Kind regards,
Your Elvenar Team