Dear Humans and Elves,
It's been a while since we've last given you any news on the
Royal Restoration Spell
, and we would like to provide you with an update on the current status.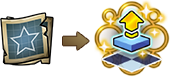 What is the current development status?
First of all, it needs to be said that, while the change sounds like an easy one to implement (upgrading buildings is already possible, right!?), it unfortunately is not and hence it involved a lot of testing and re-testing so far to get this change right.
Especially the event-related buildings that have a version for each chapter turned out to be a major headache in getting this Spell to you. Whereas your regular Residences, Manufactories and other buildings have
levels
, the event buildings have
versions per chapter
, which means that we could not easily just upgrade the building to the next level. To get the planned upgrade mechanisms to work, we first had to change
ALL
existing event buildings from this chapter-based system to a level-based one. This is a huge undertaking, which not only means that all the buildings in cities and inventories have to be exchanged, also all the rewards from events have to be adjusted. All possible, sure, but a time-consuming undertaking needing a lot of attention to become a safe process.
Has anything changed since the initial announcement?
Since we last gave an official update on this spell in July, we have made a few tweaks to its design, to make sure you'd like it even better by the time it reaches you. Below, you'll find some further information on what has changed.
1 Blueprint = 10 Royal Restoration Spells
The most noticable change is that all existing Blueprints will be turned into 10 Royal Restoration Spells each. Of course, this also means that you will have to spend more than one Spell to upgrade a building. We've made this change to accomodate for the different sizes of event buildings that we have in Elvenar. It wouldn't really be fair if you had to spend the same amount of Spells for e.g. a 5x5 building as you'd have to spend on a 2x1 building. This way you can freely choose your favorites to upgrade and don't need to worry about paying too much since the upgrade costs are always the same per tile. In short: The amount of Royal Restoration Spells required to upgrade will be directly related to the size of the building.
A note regarding the Magic Residences and Workshops: we do not wish to change the premium prices for upgrading these buildings. It may be that you'll have to spend more than 10 Restoration Spells for an upgrade, depending on the size of the building, but we maintain the 320 Diamonds per level maximum on upgrading these buildings that is currently in place.
Tournament rewards
We also want to make upgrading the event buildings more accessible for everyone. Therefore, we're adjusting the rewards for reaching chests in the Tournament. In the old set-up, you can get one Blueprint from the 10th chest of the Tournament. Since every Blueprint will be transformed into 10 Royal Restoration Spells, this also gave us the opportunity to spread out these Spells a bit. We'll start giving out 1 Spell from chest 3, and place several into subsequent chests up to 3 Spells in the tenth and final chest. This also means that, per Tournament, you'll be able to get eleven Royal Restoration Spells, if your Fellowship manages to complete all ten Chests.
Next steps
We're currently working hard on making the last changes to be able to release the Spell to all live worlds as soon as possible, after the testing on Beta is finished. We hope that you understand that we rather invest some more time for testing instead of rushing the release to meet our estimated time of arrival. We started Beta tests still within this year, and if Beta testing proves successful, we're aiming to release the feature early next year.
We hope that we've been able to give you some further insights into what has been done and what will still need to be done to deliver the Royal Restoration Spell to you. You can be sure that we're just as excited to see it released as you are and can't wait to see the finished implementation! Since from today on, you can already start Beta testing the Royal Restoration spells, please let us know your feedback in
this thread
!
Kind regards,
Your Elvenar Team