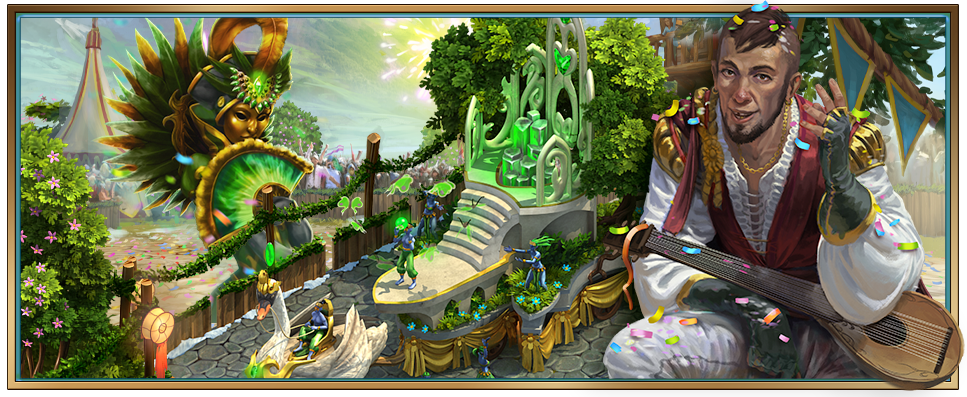 ​
Dear Humans and Elves,
It seems your city is getting restless. Halflings are picking the first fruits of the year and start running around with them, sorcerers are conjuring up all kinds of fireworks and here and there, an occasional Orc is busy building stages. Once you start investigating the source of all this hassle, it becomes clear what causes it: Carnival is about to start!
In this new event, you can help your citizens get ready for Carnival and by fulfilling their quests, earn
candy,
which you can use to open chests. Opening the chests not only grants you with a reward (and a chance on some nice daily exclusive prizes), but will also give you flags, which you can use to walk towards your next Grand Prize goals. This time, the big grand prize consists of
5 buildings
which can be combined to a very nice set: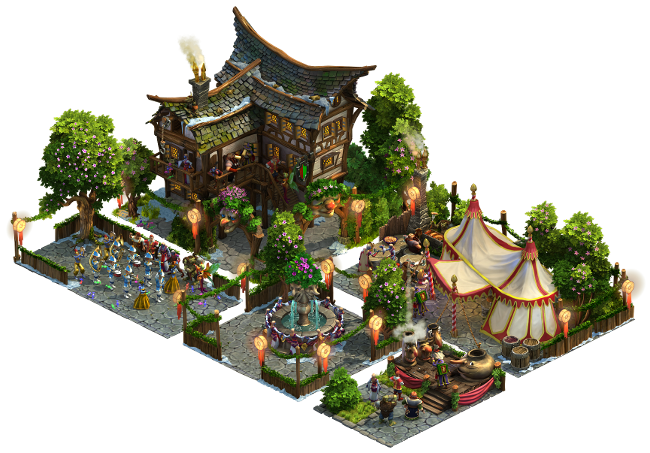 And some good news: You won't depend on chest chances to acquire this set, because all 5 buildings are obtainable as Grand Prizes, amongst many other buildings, by using your Flags. The Daily Rewards to contain some beautiful new buildings which can be combined into a float, but they won't act as Set Buildings so you don't need to do so. With the price in Flags of the Grand Prizes being different than before, there won't be days on which you can get double Flags, as we had with similar events in the past: you will be able to gain more Grand Prizes, even without them, though!
The event will run from today until
February 26th,
so you have plenty of time to enjoy the festivities in your city! Please be advised that some event assets might still be missing in our current Mobile App version, but they will be implemented with a next update.
We wish you a lot of joy with our Carnival event and would love to hear your feedback about it in our
Feedback Thread
!
Kind regards,
Your Elvenar Team