Community Manager
Elvenar Team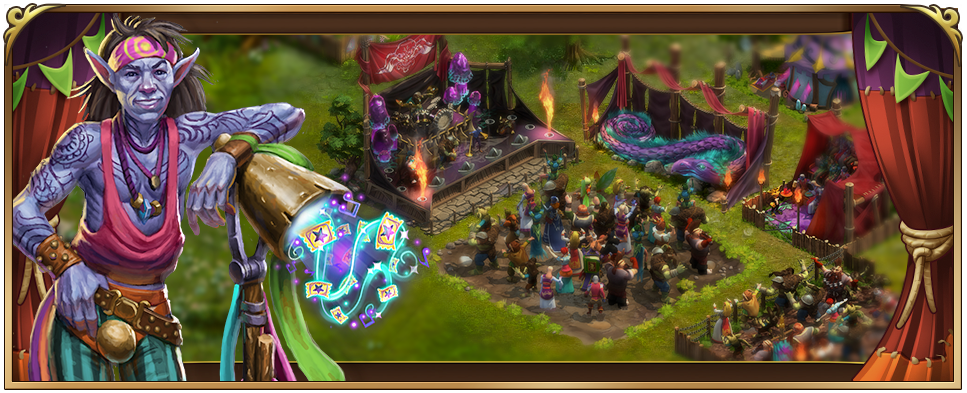 ​
Dear Humans and Elves,
As you have already learned from the "Days of Music" Questline Event, Woodelvenstock comes to your city! Music sounds from near and far as stages are built and the most famous bands from all over Elvenar arrive with their entourage. Fans queue up to get a blink at their favourite celebrities. Grumpy Orcs wait for the mosh pit to be opened and Elves look for alternative beats, while the dwarven security takes care of the safety. Everyone stays in their lane.
Complete the quests and search your city to find tickets for the Festival Theatre. This magic automation entertains young and old. Displaying the animated history of Elvarian music, it also releases precious rewards with every inch, while the puppets move. Win daily exclusives and beautiful grand prizes, to complete your Woodelvenstock Set Building: The Main Stage.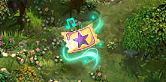 These tickets can be used to open up chests, containing valuable prizes! You can choose from 3 chests at a time, but the chests will rotate every time you open one, so keep checking their information screens to know what's inside and how much chance you have for which prize! Opening the chests also rewards you with Magic Goo, which counts towards your progress bar for the grand prizes and the intermediate rewards that are in between them. Combine all the grand prizes to get the complete reward Set Building: The Main Stage.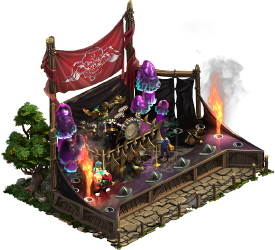 Note regarding quests:
In this event, there will be some differences in quests between Beta and Live. This is intended.
You have
until July 16th 2018
to complete all the event quests and score as many of the special event buildings as possible. We wish you a lot of joy with Woodelvenstock
,
and please let us know your thoughts in our
discussion thread
.
Kind regards,
Your Elvenar Team