Community Manager
Elvenar Team
Dear Humans and Elves,
Today we would like to introduce our newest feature to you: Challenges! Challenges are mini-events in which (depending on the type of challenge) you can earn
medals
by completing certain tasks (e.g. finishing workshop productions and casting Enchantments). These medals add up in a progress bar and at certain milestones you'll get rewards for your accomplishments.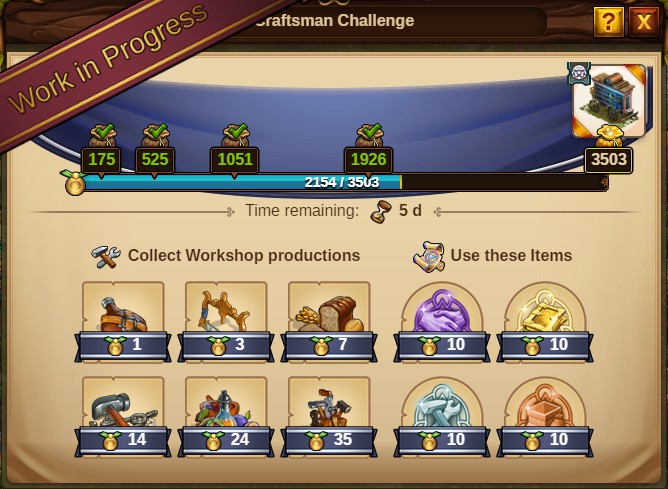 ​
The first challenge is the "Craftsman Challenge" and it will run from today until
Sunday, January 6th, 11:59 CET.
During this time you will be able to earn medals by finishing Workshop productions or by casting Enchantment spells.
We wish you a lot of fun with participating in the Challenges and are of course eager to hear your feedback in our
Feedback Thread
!
Kind regards,
Your Elvenar Team