Community Manager
Elvenar Team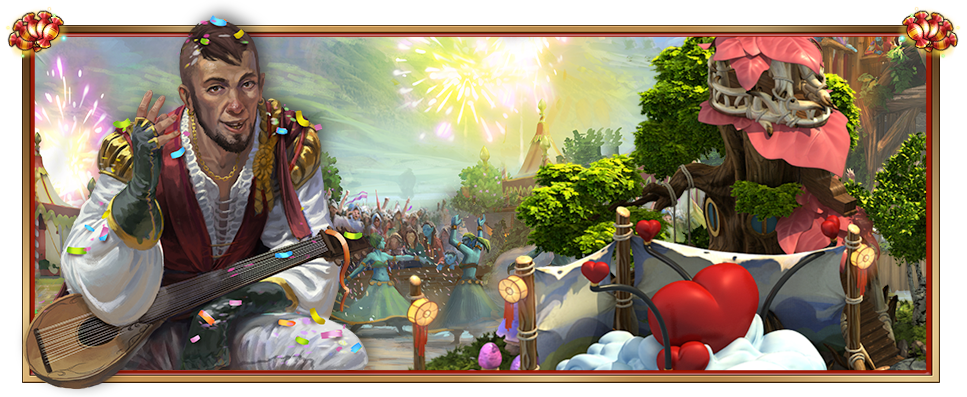 Dear Humans and Elves,
Your citizens are preparing for another Carnival celebration. Halflings are making their famous wine, Fairies are hanging up their lanterns, and even Golems are helping with moving things around.
Estrella and Robard lead you through this festive season and take a closer look at all the wagons and chariots, which form the parade. As Valentines Day falls into the Carnival season this year, your citizens are preparing a special float, honoring the most romantic connection in Elvenar - Burukbrak and Gaelagil. Will you help everyone finish the Valentine's Float in time for the celebrations?

By fulfilling event quests and searching the outskirts of your city, you can earn
Candy,
which is used to open Chests. Opening the Chests not only grants you with a reward (and a chance on some nice daily exclusive prizes), but will also give you Flags, which move you closer to your next Grand Prize goals. Among these Grand Prizes you can find some great expiring buildings and
Evolution Artifacts
. These Artifacts allow you to evolve this event's special building, the
Valentine's Float
. With this building's help, your citizens honor Burukbrak's and Gaelagil's special Valentine's story: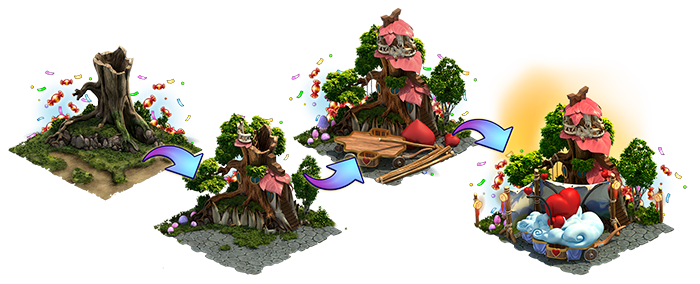 Once you completed the quest line for this event, you can continue to gather Candy by entering a bonus round. Quests in this bonus section are harder and reward you with less Candy each, but they are a great chance to gather additional Candy even after finishing all available quests.
The event will run from today until
February 12th,
so take your time to enjoy the festivities in your city! Please be advised that app version 1.95 or higher is required for all event-related features to work properly.
We wish you a lot of joy with our Carnival event and would love to hear your feedback about it in our
Feedback Thread!
Kind regards,
Your Elvenar Team

Disclaimer: Please keep in mind that there can always be differences in event layouts, balancing and prizes between Beta and Live release.